Поставщик из Индии: травы, Аюрведа

Информация о поставщике трав из Индии - контакты с автором письма указаны в конце статьи.

Greetings from M.S.S. Asan Exports, South India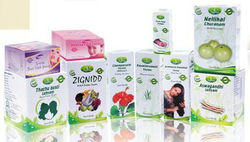 We are one of the Exporters of Azadirachta Indica (Neem) in India about 73 years.

Natural & Ayurvedic Medicinal Herb having multipurpose medicinal properties – Azadirachta Indica (Neem). This herb is now getting very good demands over worldwide because it's rich aromatic medicinal properties.

Neem Oil - has insecticidal and medicinal properties used in pest control, cosmetics, medicines etc.

Neem leaves & leaf powder - are used to treat chickenpox and warts by directly applying to the skin in a paste form or by bathing in water with neem leaves.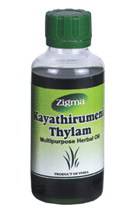 Neem Tea – Cut - The tea is traditionally taken internally to reduce fever caused by malaria.

Neem Seeds, Neem Bark - has so many medicinal properties.

Neem Cake Powder - enriches the soil with organic matter.

If you have any requirements on Neem or any other herbs, please write to us your required quantity, packing and port of destination to prakash.herbalhome@gmail.com we will quote our best price to your goodselves.

Best Regards,

S. Mahalingam @ Prakash
Другие виды трав из Индии

Also we have various MEDICINAL HERBS of India origin.

Контакты
M/s. M.S.S. Asan Exports,
12/1, Melaratha veethi,
Nagercoil – 629001
TamilNadu, India
Phone: +91 4652 225621 / 227422
Fax: +91 4652 224373
Mobile: +91 9443402767, +91 9486356569
Email – prakash.herbalhome@gmail.com
Web: www.mssasan.in
www.zigmaherbals.com
www.zigmasiddhaayurvedaclinic.com