admin
Поставщик из Индии: травы, Аюрведа

Информация о поставщике трав из Индии - контакты с автором письма указаны в конце статьи.

Greetings from M.S.S. Asan Exports, South India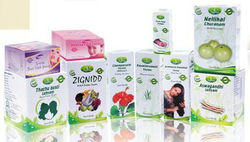 We are one of the Exporters of Azadirachta Indica (Neem) in India about 73 years.

Natural & Ayurvedic Medicinal Herb having multipurpose medicinal properties – Azadirachta Indica (Neem). This herb is now getting very good demands over worldwide because it's rich aromatic medicinal properties.

Neem Oil - has insecticidal and medicinal properties used in pest control, cosmetics, medicines etc.

Neem leaves & leaf powder - are used to treat chickenpox and warts by directly applying to the skin in a paste form or by bathing in water with neem leaves.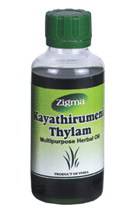 Neem Tea – Cut - The tea is traditionally taken internally to reduce fever caused by malaria.

Neem Seeds, Neem Bark - has so many medicinal properties.

Neem Cake Powder - enriches the soil with organic matter.

If you have any requirements on Neem or any other herbs, please write to us your required quantity, packing and port of destination to prakash.herbalhome@gmail.com we will quote our best price to your goodselves.

Best Regards,

S. Mahalingam @ Prakash
Другие виды трав из Индии

Also we have various MEDICINAL HERBS of India origin.

Контакты
M/s. M.S.S. Asan Exports,
12/1, Melaratha veethi,
Nagercoil – 629001
TamilNadu, India
Phone: +91 4652 225621 / 227422
Fax: +91 4652 224373
Mobile: +91 9443402767, +91 9486356569
Email – prakash.herbalhome@gmail.com
Web: www.mssasan.in
www.zigmaherbals.com
www.zigmasiddhaayurvedaclinic.com
Hello, everyone! I, m here to explore testimony about the wonderful and most safe cure for Herpes simplex virus (HSV). I was positive to the deadly virus called Herpes and i lost hope because i was out casted and rejected even by my closet friends. I searched on-line to know and enquirer about cure for Herpes and i read someone testimony on how he was cured from HSV-2 so i decided to contact the same herbalist Call DR Femi Okons because i know that nature has the power to heal everything. I contacted him to know how he can help me and he told me never to worry that he will help me with the natural herbs from God! After 2 days of contacting him, he told me that the cure has been ready and he sent it to me via Ups speed post and it got to me after 3 days! I used the medicine as he instructed me (Morning and Evening) and i was cured! Its really like a dream but i am so happy! Thats the reason i decided to also add more comment of Him so that more can be saved just like me! And if you need his help, contact Mr. Femi okuns, via email: homeofspells.247@gmail.com. Call or whatsapp now +2347086277364

I want to thank Dr Emu a very powerful spell caster who help me to bring my husband back to me, few month ago i have a serious problem with my husband, to the extend that he left the house, and he started dating another woman and he stayed with the woman, i tried all i can to bring him back, but all my effort was useless until the day my friend came to my house and i told her every thing that had happened between me and my husband, then she told me of a powerful spell caster who help her when she was in the same problem I then contact Dr Emu and told him every thing and he told me not to worry my self again that my husband will come back to me after he has cast a spell on him, i thought it was a joke, after he had finish casting the spell, he told me that he had just finish casting the spell, to my greatest surprise within 48 hours, my husband really came back begging me to forgive him, if you need his help you can contact him with via email: Emutemple@gmail.com or add him up on his whatsapp +2347012841542 is willing to help any body that need his help.